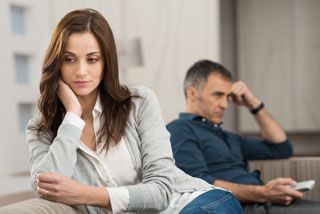 Divorce can be a time consuming and stressful process. You may disagree with your spouse on finances, custody arrangements, the division of property and other matters. By addressing these issues prior to filing, you can protect yourself legally and make the process easier. Here are three things to consider before filing for divorce in Georgia.
Take Inventory of Your Finances and Debt
It is vital to completely understand your financial situation prior to filing for divorce in Georgia. Gather financial documents to make an inventory of all assets and liabilities held jointly or separately. Assets can include checking or saving accounts, property, retirement accounts or stocks and bonds. Liabilities you or your spouse may have include your home mortgage, loans, credit card debt and medical bills. You may also want to gather income documents to provide to the divorce attorney.
Consider Child Custody Arrangement Options
The divorce process in Georgia can be even more challenging if you and your spouse have minor children. Before you file, you may want to consider potential child custody arrangements and child support. You may want to seek mediation to work through the issues and consult with a professional divorce attorney regarding your legal options.
Determine Who Will File for Divorce First
In Georgia, there are no significant advantages when it comes to who is the first to file for a divorce. You will not be more likely to gain custody or receive additional child support. If you choose to file first, you can request a standing order that can prevent your spouse from making any financial decisions or other changes until the divorce process is complete.
Experienced Georgia Divorce Legal Advice
If you are considering a divorce in Georgia, you may want to consult with an experienced family law attorney to protect your interests throughout the process. Strong legal counsel can give you peace of mind and make the process less overwhelming. For over 30 years, Stephen Hagler, LLC has represented numerous clients in divorce, child custody and child support matters. Before you file, get the legal advice you need to protect your interests. Schedule a free consultation today.
Posted on behalf of Stephen H. Hagler, LLC