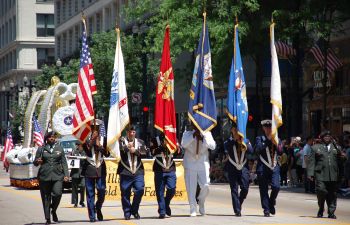 Divorcing a military service member is somewhat different than a civilian divorce. There are issues that arise that don't occur in other divorces, but they can be addressed by the proper legal representation. Spouses may have special rights because of their unique situation. Here are three unique rights military spouses may have in a divorce.
Commissary, Exchange and Healthcare Benefits
A military spouse can receive certain benefits if they remain unmarried after a divorce and meet certain criteria. The military service member must have served 20 years of creditable service. The marriage must have lasted 20 years and have a 20-year overlap. If these criteria are met, the spouse can still shop at the commissary and military exchange department store. They can also receive healthcare benefits and visit on-base doctors.
Relocation Expense Assistance
If you're getting divorced from a military service member who is stationed away from your residence, you may be eligible for military financial aid to pay relocation costs. This aid can help you move to a place of your choosing. It may also pay for travel-related expenses such as flights, accommodations and meals for you and your children while you relocate.
Alimony and Child Support
In a civilian divorce, couples typically try to come to an agreement regarding alimony and child support. In a military divorce, the service member is often the one with higher earnings. They may be required to make alimony payments after a divorce. The spouse of the service member may also be entitled to child support payments if they become the primary custodian.
Military Divorce Legal Assistance
If you're considering divorce options from a military service member, you may want to consider legal representation to advocate for your rights. Stephen Hagler is a competent and compassionate divorce lawyer who is passionate about fighting for your rights in a military divorce. Call today for a free consultation.
Posted on behalf of Stephen H. Hagler, LLC