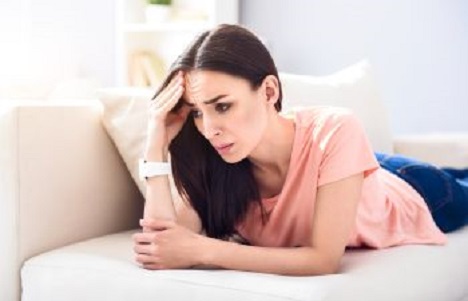 For many individuals, the holiday season is not a happy, festive time of year. Loss, debt, pain, or a number of other issues combine to plunge them into a depression that lasts well into the upcoming New Year. Regardless of the trigger for your holiday depression, it is a real, valid struggle that many people have.  Stephen H. Hagler, Attorney at Law, wants you to avoid depression and find peace.
What is Depression?
According to the American Psychiatric Association, depression is a common, serious major illness that negatively impacts feelings, thought processes and actions. Depression causes feelings of sadness, hopelessness and a loss of interest in many things the victim once enjoyed.
It is considered to be a mental illness and can seriously interfere with life, family, other relationships and even work. If depression is preventing you from working, you may be eligible to claim Social Security benefits. Stephen H. Hagler, Attorney at Law, can work with you to help you get the benefits you need.
What Can I Do to Cope with Holiday Depression?
Stephen H. Hagler suggests these tips from specialists who deal with depressed individuals to help you cope with, and even overcome, holiday depression.
Make realistic expectations for the holiday season.
Pace yourself and set realistic goals. Prioritize important activities. Let other things go.
Be realistic about what you can and cannot do.
Live and enjoy the present.
Don't compare today with the past.
Limit your alcohol consumption.
Try celebrating the holidays in a new way.
Spend time with supportive and caring people.
Keep track of your holiday spending. Don't overspend.
Balancing the demands of the holidays can trigger feelings of helplessness, worry, regret, sadness and fear. If you feel the symptoms of depression coming on, talk to your doctor. Help is available to deal with and live with depression.
Attorney Stephen H. Hagler wishes you a blessed and prosperous holiday season and a happy New Year. Contact him if you have questions about how your depression can qualify you for SS benefits.
Posted on behalf of Stephen H. Hagler, LLC