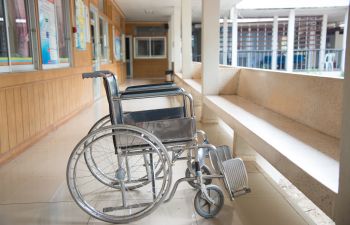 Getting into an accident on the road or at work can result in serious injuries. How those injuries affect your life will manifest as time passes. Initially, you may hope to return to normal activities. But unfortunately, many people face lifetime disabilities that make it impossible to work or manage everyday chores.
There are several familiar challenges that people will new disabilities are likely to face. Navigating the many obstacles resulting from your accident can cause distress. Therefore, it is helpful to contact professional individuals and organizations that can provide support.
Psychological Distress
Suffering life-changing injuries can cause a range of mental health problems. You may experience depression, anxiety, resentfulness, symptoms of PTSD, and a host of other issues. Recognizing that physical injuries are not the only outcome of an accident is an important and necessary part of recovery.
Speak to your doctor about any mental health problems. They may provide a referral for a medical professional who can provide therapy or treatment. There is also a wealth of useful information on the Georgia Department of Behavioral Health and Developmental Disabilities website.
Loss of Earnings
One of the most devastating impacts of serious disability is the loss of earnings. While you adapt to your new way of life, bills still need to be paid. Those individuals who can no longer work are often forced into financial hardship.
Loss of earnings can also affect more than one person in a household. For example, a spouse may have to take time off work to look after the injured party. In addition, children will likely experience the impact due to parents who can no longer afford to pay for extracurricular activities.
Social Security & Long Term Disability Insurance
You may wish to claim benefits from your employer's long-term disability insurance provider. Social Security benefits are another option for those who have suffered life-changing injuries. However, the application processes for these benefits are often difficult to navigate. Consulting with an Augusta long-term disability attorney is recommended.
Call the offices of Stephen Hagler, LLC today if you need support with Social Security & Long Term Disability Insurance.
Posted on behalf of Stephen H. Hagler, LLC