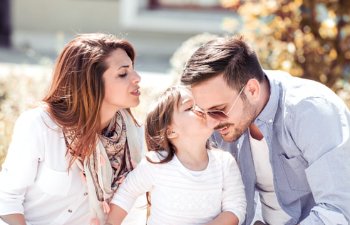 Custody arrangements can make life more bearable for kids and parents alike. If you have gone through a breakup, there is no reason for children to suffer. Making accommodations as adults is the least that any parent can do.
Unfortunately, life doesn't always work out that way. A custody arrangement hinges on several factors, all of which can change in an instant. You may need to work with a mediator or turn to the courts for resolution. Then there is the issue of changing circumstances, after children are already settled.
Career Considerations
A parent's career can impact the lives of children. Sometimes changes are positive, in that kids benefit from more time or resources from the parent. However, when working hours or salary change, it can impact any custody arrangement.
If your or an ex-partner's working circumstances change, you may need to revisit custody arrangement conditions. It is important to look at this process positively when a new job means greater support for your child or children.
Living Situation
When a living situation changes, so do the parameters that informed custody considerations. Good parents care about the well-being of children. If one parent has moved or started a new relationship, it could change parenting dynamics.
Depending on your situation, you could request revisions to a custody arrangement. As with any legal process, the outcome will depend on available evidence and what is best for any children involved.
Inheritance Concerns
A custody arrangement may need updated due to inheritance issues. The terms that you agreed to may change as the result of a financial windfall. Much like getting a job promotion, a large sum of gifted money will change your financial landscape.
No matter how you came by extra income, so long as it is legal, there is a potential case for revisiting custody. You could spend extra time with your kids or ensure that an estranged parent is paying their fair share.
For support with custody agreements, reach out to Stephen Hagler, LLC today. We can help you ensure that any amendments fully benefit your children and come with reduced stress.
Posted on behalf of Stephen H. Hagler, LLC