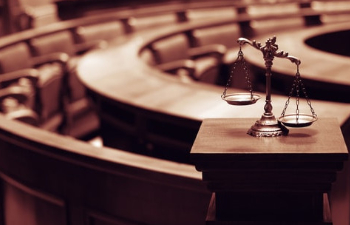 SSDI stands for Social Security Disability Insurance Program.
SSI stands for Supplemental Security Income Program.
These two programs use very similar standards for establishing disability. They also will give you a specific income replacement if you are disabled. However, there are several differences between these two programs when it comes to Social Security Disability Law.
Social Security Disability Insurance Program (SSDI)
In general, individuals eligible for SSDI must prove that you are disabled. You must also prove that you have contributed to the Social Security system for a specific amount of time before you can claim disability. This amount of time is typically referred to as work credits. Work credits are used as "building blocks" (according to the Social Security Administration) used to discover if you've achieved the minimum hours of work to qualify for your Social Security benefits. SSDI benefits are also determined by your earning history.
Supplemental Security Income Program (SSI)
To qualify for SSI it is not dependent on your requirements of contribution. The benefits are dependent upon your disability, blindness, age (65 or older) or if you have income or resource qualifications. SSI benefits are determined and based on your need. The SSI benefits are based on your Federal and State laws. Your other incomes may also affect your benefits. Where you live and who lives with you can affect your benefits as well.
One thing that is common between these two programs is the fact that they are both often denied when they are initially applied for. Stephen H. Hagler is your denied claim lawyer. He will not charge you until you get results. If Stephen H. Hagler, our expert social security disability lawyer is successful, he will only ask for a percentage of past due benefits you are entitled to. Contact Stephen H. Hagler, LLC today.
Posted on behalf of Stephen H. Hagler, LLC