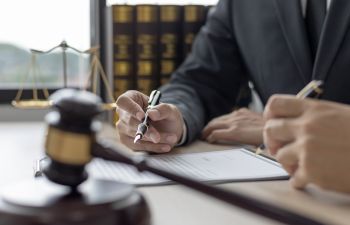 Most working Americans assume that if they become disabled, they could use their social security insurance benefits to supplement their income. While that is true in theory, actually obtaining those benefits can be more difficult than you may think. Many people with a legitimate SSDI claim get denied – in fact, the majority of claims are initially rejected. There are benefits to hiring an attorney to handle your SSDI claim, especially if you already received a denial.
Filing your social security disability insurance claim is not difficult. You will fill out a form and submit it to Social Security for consideration. While you can have an attorney complete this form for you, most people can save the money and do it on their own. However, if they are denied or not granted as much income as they hoped, the following processes are much more complicated. This is when you can benefit from the help of an SSDI attorney.
Notice of Reconsideration
If you receive a notice of denial for your SSDI claim, this is a good time to contact an attorney. It is not uncommon for a denial to occur and many people who receive social security disability benefits went through the same process. The first step is to file a notice of reconsideration, which must be done within 60 days of your denial. Having an attorney on your side can ensure that this is completed with all the necessary information to help increase your chance of approval.
Even if your notice of reconsideration is denied, there are multiple steps you can take to appeal the decision. There are many people who have been denied multiple times before they finally were approved for benefits. The good news is that once you are approved, you can receive benefits retroactive back to when you first were denied.
At Stephen H. Hagler, LLC, we have over 30 years of experience helping our clients receive the SSI and SSDI benefits they deserve. We work on a contingency basis, which means we do not receive a penny unless we successfully obtain SSDI benefits for you. Call our office in Augusta, GA to schedule a free consultation about your SSDI claim.
Posted on behalf of Stephen H. Hagler, LLC