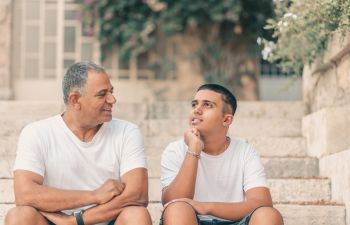 Do you have a family member who cannot make proper financial decisions for themselves due to childhood or incapacitation? There are different ways to help in such a situation, and a conservatorship could be needed. Read on as we discuss conservatorships, what they are and how you can get one for your loved one in need.
What is a Conservatorship?
A conservatorship is a legal designation made by the court assigning a person to manage finances for another person. Often, conservatorships are set up as the result of the will of a parent or guardian of someone unable to care for themselves; this includes children and people who don't have the mental capacity to make sound, legal decisions.
When a person with a will passes away, the will must go through probate. Many people don't realize that. Many times the probate, done with a judge, goes through without any problem, and then conservatorship can be named. Again, this is a legal process without too much drama in many circumstances. It's still wise to have a lawyer walk through the process with you and ensure everything moves along properly.
Sometimes, a will and a conservatorship may be disputed in court. When this happens, both sides fight to advocate for what they believe is the best outcome. This is a critical time to have a lawyer representing you. A lawyer experienced in probate and conservatorships knows what needs to be brought forward as evidence and what cannot. A lawyer knows the law and how to speak firmly and persuasively, advocating for their client.
How Do I Get a Conservatorship?
A family member such as a spouse, parent or sibling, friend or a public agency can be made a conservator. The decision is made by a judge who will look at a person's situation, history and potential regarding having financial control over someone else. If the decision were made in the will, the court would carry that out. The court will always try to find a family member or someone with a close personal relationship with the person under their responsibility.
Do I Need a Lawyer to Implement a Conservatorship?
If you are responsible for another, such as a minor child or an incapacitated adult and a conservatorship is needed, or if you are being named conservator over someone, you should speak with an experienced attorney. Steven H. Hagler, LLC, located in Augusta, serves Georgia and South Carolina with services including wills, probate, guardianships and conservatorships. Click here or call (706) 860-9060 for a free consultation.
Posted on behalf of Stephen H. Hagler, LLC