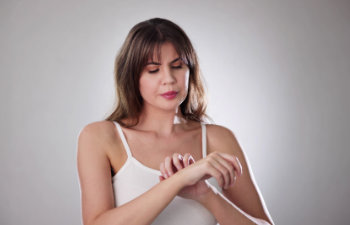 Living with rheumatoid arthritis is a painful and debilitating experience. The mobility issues caused by this condition may make it impossible for you to continue working.
However, if you are in Georgia or South Carolina, there is hope. Stephen H. Hagler, Attorney at Law with over 30 years of experience, can assist you in securing the Social Security benefits you need to ease the financial burden brought on by your condition.
Understanding Arthritis and Its Impact on Work
Rheumatoid arthritis is a severe condition affecting various joints, including fingers, wrists, elbows, shoulders, hips, knees, ankles, toes, and even the neck. The pain and stiffness caused by arthritis can make it challenging to carry out daily tasks, let alone meet the demands of a job.
When arthritis hinders your mobility and functionality to such an extent, you may qualify for Social Security Disability Insurance (SSDI) or Supplemental Security Income (SSI) benefits.
Put Your Trust in Stephen H. Hagler LLC
Stephen H. Hagler LLC has advocated for individuals like you in Georgia and South Carolina for decades. Our team of experienced legal professionals understands the complexities of arthritis-related SSD claims. We are dedicated to helping you navigate the process with ease and confidence.
Contingency-Based Fees – You Only Pay When We Win
We understand the financial strain you may be under due to your inability to work. To alleviate some of your worries, we handle all arthritis cases contingently. This approach means you only pay us legal fees if we successfully secure your Social Security benefits.
Our commitment to working on contingency ensures that our interests are aligned with yours, motivating us to strive for the best possible outcome.
Reasonable Fees – Experience and Ability Over Price
The process of obtaining SSD benefits can be intricate and time-consuming. We want you to focus on your health and well-being without worrying about excessive legal fees.
Our fees are set and capped by statute, ensuring you pay a fair and reasonable amount for our services. When choosing an attorney for your arthritis SSD claim, it's essential to prioritize experience and ability over price. With Stephen H. Hagler LLC, you get both.
Schedule a Free Consultation Today
To learn more about how our team can help you secure the benefits you deserve, we offer free consultations. We understand that you may have mobility challenges, so we are willing to come to you if you can't make it to our office in Augusta, Georgia.
During the consultation, we will evaluate the specifics of your case, answer your questions, and provide clear guidance on the best course of action.
If rheumatoid arthritis prevents you from working, don't hesitate to seek the Social Security benefits you are entitled to. Stephen H. Hagler LLC has the experience and dedication to navigate the complexities of arthritis SSD claims successfully.
Call our offices today to learn more about the laws surrounding SSD claims in Georgia.
Posted on behalf of Stephen H. Hagler, LLC