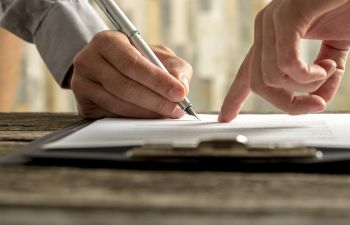 'Tis the season for a lot of things during the month of December. Holiday cheer, bright, sparkly lights and the sense of wonder all surround the month of December. However, it may have a much more personal significance for you if you are disabled.
If you are disabled, you most likely cannot work and/or enjoy all that the holidays have to offer you. According to WebMD there are six main causes of long term disability.
Arthritis and other musculoskeletal problems
Back Pain and other muscle and joint problems
Heart Disease which can be linked to diabetes
Cancer – the fastest-growing cause for disability claims
Depression or other mental health issues
Diabetes along with obesity
Did you know that if you are disabled you are not only potentially eligible for long term disability insurance, but you also may be eligible for Social Security benefits as well? There is an intricate and fine relationship between the two benefits, and it's important to have someone on your side that can help you understand and maximize your level of benefits that you will receive during your difficult time of disability.
Stephen H. Hagler, LLC, Attorney at Law can help you navigate your disability case that involved Social Security and long term disability insurance. Your case will be handled on a contingency basis, which means he won't charge you unless he gets results. Call his Augusta, Georgia office today to schedule your free consultation with him.
Posted on behalf of Stephen H. Hagler, LLC