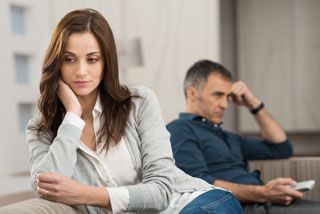 When it comes to divorce, these can be some of the messiest and most complicated legal issues for everyone involved. If you have children, they can often unwillingly get mixed up right in the middle of it. Even with the best of intentions by both divorcing parties, the kids can end up with the short end of the stick.
If you're going through a divorce, one of the biggest hurdles you will need to jump over is that of deciding whom your children will live with. Attorney Stephen Hagler is your dedicated divorce lawyer and he will help you navigate the legal aspects of your children's living situations after your divorce.
While Stephen Hagler helps you with the legal aspects of your child's living arrangements, there are things you can do to help make this difficult process as easy on your child as possible.
Ways You Can Help Your Child Cope With Divorce
Be involved – Even though you are going through a lot, don't pull away from or ignore the needs of your children. They need your involvement and presence more than ever.
Keep negativity and blame away from your children. Discuss your hurts, pains, and circumstances with people who can handle and even help your situation.
Don't make your child pick sides.
Keep daily routines as much as possible.
Be as honest as you can at age-appropriate levels. If you don't know the answer to something, let them know you don't know.
Stephen Hagler has been representing clients in divorce since 1991. He has the experience necessary to help resolve issues, such a where your children will live during your domestic case. You can rely on him to point out all of your legal options and help you build a strategy that will protect your rights. Call to schedule your free consultation today.
Posted on behalf of Stephen H. Hagler, LLC