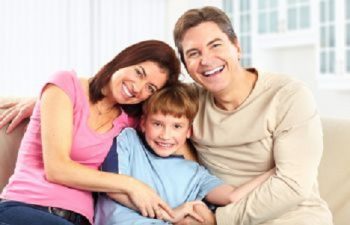 The current COVID-19 pandemic has caused unprecedented upheavals in the lives of many Georgia families. Kids are home from school on extended leave due to measures deemed necessary to protect health and safety. While many parents are also at home with their children, many others still must work. A number of families have encountered difficulties with child care arrangements with the closings of schools and day care centers.
These parents have had to seek alternative arrangements in order to keep working at essential jobs. In many cases, this means a neighbor, family member or non-custodial parent has had to step in and fill the gap. Disrupted schedules and disgruntled kids and caregivers can combine to present some unpleasant risks.
Heightened Risks for Kids at Home
Kids at home and bored for extended periods of time always pose an increased risk. Mischief is part of growing up. Combine this with disconnected caregivers (picture a teen neighbor on her phone most of the time) and anything can happen. One particular risk is increased time unsupervised on the Internet. The FBI issued a warning on March 23 in response to the mandated long-term school closures that refers to the increased risk of online predators and their efforts to connect with innocent kids.
Moreover, kids in makeshift caring situations with unfamiliar people or even non-custodial parents can find themselves exposed to stressful situations that can lead to abuse or neglect. Children should be made aware of body safety and boundaries, and be encouraged to report any suspicious or uncomfortable activity to parents immediately.
Legal Protections During COVID-19 Crisis
A statewide judicial emergency was enacted in Georgia following the declaration of a state health emergency, and it remains in effect through April 13. Georgia judicial districts were directed to seriously curtail standard proceedings, but are still handling essential legal matters. These include protections for liberty, health and safety. Each court will have different means of handling essential cases, so partnering with an experienced attorney during this time is essential.
Stephen H. Hagler Attorney at Law is actively working to provide legal counsel and representation to current clients, and to those needing help with essential Family Law matters, including:
Child safety, custody or removal orders
Protection orders
Mental health hearings
Other family-related matters deemed necessary by the presiding judge
Contact Stephen H. Hagler, LLC for information or a consultation about any suspected or alleged abuse or exploitation of your child during the COVID-19 health crisis. Our team has the professionalism and experience to deal with your concerns while still protecting your health during this time. Call our office in Augusta, GA at 706-860-9060 to schedule a free consultation as soon as possible.
Posted on behalf of Stephen H. Hagler, LLC