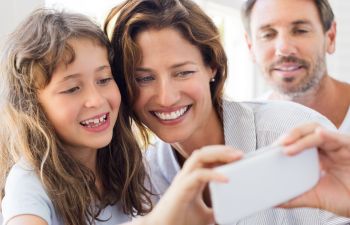 When most people thing of paternity disputes, a mother seeking child maintenance or a father disputing paternity comes to mind. However, there are a large number of cases where paternity disputes are a way for a couple to move forward after an affair or suspected infidelity. These cases are not only the domain of daytime talk shows, and deserve a serious approach that has the best interests of the child at heart.
Getting Past an Affair
Sometimes a relationship or marriage is strong enough to get past an affair and reconcile the issues that lead to infidelity. When a child is involved, where the timing of the pregnancy leaves doubts about paternity, it is understandable that both parties will want to resolve the issue in order to start mending broken hearts.
A paternity test is the only way to discover if a child is yours. Whether you wish to repair the damage to a relationship or not, questions surrounding paternity could plague you for the rest of your life. In order to find peace and move forward, you may wish to seek legal representation to establish what is known as legitimation.
Legitimation
Legitimation can help fathers who are in the process of repairing a relationship in several ways. If the other party to an affair is claiming paternity, a positive paternity test followed by petitioning a court for legitimation will help you prove that you are the father. A successful legitimation may result in a number of rights, such as custody, parenting time and visitations, if the relationship with the mother of the child eventually breaks down.
If you would like to learn more about the benefits of seeking legitimation through a paternity test and the courts, reach out to the offices of Stephen H. Hagler LLC for an initial free consultation today.
Posted on behalf of Stephen H. Hagler, LLC