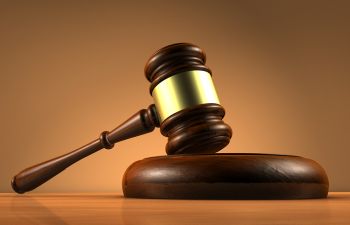 If your Social Security Disability Insurance (SSDI) claim has been rejected, the fight is not over. There are actions you can take to appeal the decision and get the benefits you deserve.
Appeal Time
You must appeal a denial of SSDI benefits within 60 days, in writing. The three levels of appeal that require specific forms are reconsideration, ALJ hearing and Appeals Council review. Getting these forms right is important, otherwise your claim may be denied for a second time.
Appeal Letter
When you submit an appeal in writing, you are given very little space on the forms to provide information. However, if you find you need more space, attaching further supporting information is allowed. You can write a letter that covers all the reasons you feel you are entitled to SSDI benefits and submit it with your forms.
Explanation of Determination
The most important part of your denial letter is the "explanation of determination." This will tell you everything you need to know about why your first claim was denied. The section will include references to sources used and how your disability was evaluated. Look for incorrect or missing information before appealing the decision.
Doctor Support
A doctor is better positioned to provide supporting evidence of your disability than you or anyone else. If you are attending a disability hearing, a letter from a doctor may help your case. However, at the first appeal level, your doctor's word may not count for much. It doesn't hurt to have as much supporting evidence as possible, regardless of what level of rejection you are contesting.
Disability Attorney
The processes involved in SSDI appeals are complicated and you will have to contend with a large amount of medical and legal language. If you need support in filing an appeal or fighting a decision, hiring a disability attorney who is compassionate and understands what you are going through may help. A disability attorney can help you prepare the information for appeal forms and support you at hearings.
Posted on behalf of Stephen H. Hagler, LLC