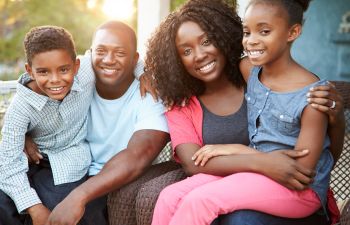 Step-parent adoption is different that adopting a child into the lives of non-biological parents. There are a number of issues that you should consider before you and your partner or spouse take the leap. The experience can be extremely rewarding and beneficial for all, so long as sensitivity is part of the process.
Approaching Adoption
Your approach to step-parent adoption is an important consideration. Who is responsible for answering any questions? It may seem like the biological parent should take the responsibility for answering a child's questions; however, that is not always the case. The biological parent can obviously answer any questions about early life and the absent parent, but children may want to also know more about the non-biological parent's role in the relationship.
Newcomer in the Family
If a child comes into a family via a traditional adoption, the child is the newcomer. In a step-parent adoption, the step-parent takes on the role of newcomer. The dynamic is therefore different, and you should consider any obstacles to a cohesive family life. The merging of family cultures can cause problems in a step-parent adoption, so discussion and compromise are important strategies to consider for a happy family home.
Discussing the Birth Parent
One of the most sensitive issues you will face in a step-parent adoption is discussing the birth parent. Divided loyalties are all too real for any adopted child. If your child does not bring up the absent birth parent, do not assume that he or she does not have questions. One of the issues that children in a step-parent adoption face is a reluctance to ask about the absent parent because of the new family dynamic. This issue is not as prevalent in traditional adoptions.
If you need legal representation in a step-parent adoption, reach out to Stephen Hagler LLC in Augusta today.
Posted on behalf of Stephen H. Hagler, LLC