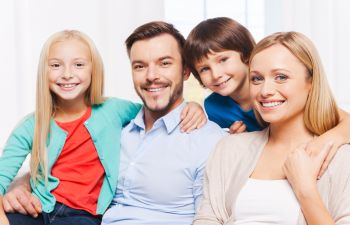 Becoming a stepparent can be one of the most rewarding things you can experience. There are situations that arise requiring you to take on a parent role to your stepchildren. If this occurs, you may consider adopting your stepchildren. Here are some reasons behind stepparent adoption, and the process you will need to follow in Georgia.
Why Adopt?
There are several reasons you may be considering adopting your stepchildren. If a biological parent is deceased, you and your spouse may want to give the stability of a two-parent household to the children. This can also have legal ramifications, and ensure that the children stay with you in the event of the death of your spouse, the other biological parent. In some instances, the other biological parent may be deemed unfit to care for the children. In these cases, parental rights may be revoked by the court, clearing the pathway for stepparent adoption.
Georgia Adoption Process
Stepparent adoption procedures vary from state to state. In Georgia, you must have been a Georgia resident for at least six months, you must be at least 25 years of age, must be at least 10 years older than the stepchild and you have the financial, physical and mental capabilities necessary to support the stepchild.
If both biological parents are living, you must be granted consent. In some cases, the biological parent will willingly grant consent, but this is rare. In the case of abandonment or abuse, the court may terminate the parental rights of the offending parent, paving the way for stepparent adoption. If the biological parent is deceased, consent will be waived.
Things to Consider
Once the adoption is finalized, you will have legal responsibility for your stepchildren. If you and your spouse divorce, you are subject to the same legal obligations of a biological parent, including child custody and possible child support.
Stepparent adoption is a noble act, and can solidify a family. There are also weighty topics to consider. If you are contemplating stepparent adoption, call the offices of Stephen Hagler, LLC today to schedule your consultation.
Posted on behalf of Stephen H. Hagler, LLC