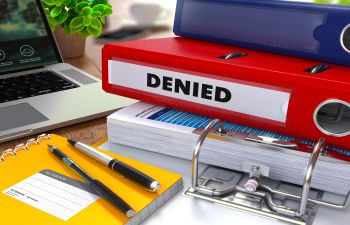 Federal Social Security Disability benefits are only paid for full or long-term disability that lasts at least a year. Other types of programs, including some supplemental insurance programs, will pay for a short-term or full disability that lasts less than one year.
Federal social security disability qualifications include:
You must have worked enough time based on your age and situation that indicates you paid enough into the system to qualify
Earn less than $1,310 per month from work
Have a medical condition that limits your ability to do your basic work-related activities for 12 months or more
Your condition must be found on the list of approved medical conditions
You should apply for disability as soon as you qualify. Fill out an online application, call the Social Security number or visit your local Social Security office. Call ahead for in-person appointments.
What Documentation Will I Need?
The Social Security Office requires several types of documentation, not only to prove your disability eligibility, but your documentation will also go far in determining your needs, payment amounts and other disability benefits. Be sure you have with you:
Proof of age and Social Security number
Names, addresses and all contact information for your caseworkers, doctors, clinics and hospitals
List of your medications, instructions and dosages
Medical records in your possession
Lab results
Summary of Information regarding your previous work
Recent W-2 forms or tax returns
If You Are Denied
If documentation of proof of any of the qualifications doesn't satisfy the social security office, you may be denied. You may appeal directly to their office; however, it's best to re-evaluate your materials and claim before first. It's always best to have an attorney who is familiar with social security disability laws and requirements take a look at your case before you apply to avoid frustration.
Georgia residents shouldn't have to do this alone, especially since your disability has already made your life a bit tougher. Call the offices of Stephen Hagler, LLC today to learn more about applying for your Social Security Disability benefits.
Posted on behalf of Stephen H. Hagler, LLC