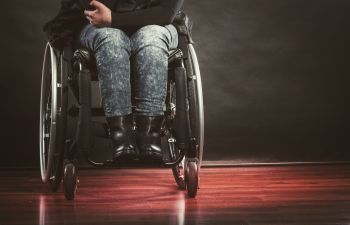 If you have suffered from a spinal cord injury it can alter your life in many ways. Stephen H. Hagler, LLC has more than 30 years of experience helping people in Georgia and South Carolina navigate through the devastating effects of a spinal cord injury. Spinal cord injury is when you suffer damage to any part of your spinal cord or nerves. The effects of spinal cord injury are multi-layered.
Loss Of Physical Abilities
When you suffer from a spinal cord injury you often have permanent changes in your level of strength, sensations and other areas of your life such as bowel movements, bladder control, sexual function changes, pain or difficulty breathing. You may lose the ability to control your limbs and experience some level of paralysis. Any combination of any of these symptoms can greatly compromise your ability to perform the physical activities that you did before the injury.
Loss Of Ability To Work
When you experience any of these physical losses, they have the strong potential to limit your ability to work and hold a job. Vocational rehabilitation services may help you obtain or keep a job, but there are often many barriers that may be outside of your control.
Loss Of Self-Esteem
With the heavy losses associated with a spinal cord injury they can easily lead to a low self-esteem and mental fatigue. The inability to move or provide for yourself and others can be overwhelming.
If you suffered from a spinal cord injury, contact Stephen H. Hagler, LLC. He understands the level of loss associated with this type of injury. He will fight for the Social Security benefits that you are entitled to. And best of all, there is no charge to you unless he gets results! Contact his office for a free consultation. He will even come to you if you are not able to get to the office in Augusta, Georgia.
Posted on behalf of Stephen H. Hagler, LLC