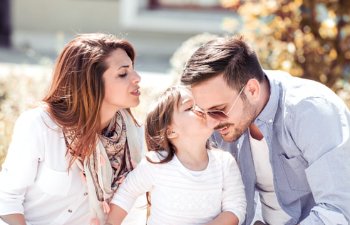 Divorce is traumatic, both for the couple and for their children.  The entire family needs structure and support during this difficult time, and a well-crafted parenting plan can help provide that much-needed stability for the children. Your children deserve to be cared for by both parents if at all possible, so drafting a plan early in the divorce process can save both you and your children some unnecessary stress.
How to Create a Parenting Plan
Just as no family is the same, each parenting plan must reflect the individual needs of your family. Here are some factors to consider:
Parenting time – Come to a consensus on how parenting time will be divided. Decide whether your children will reside primarily with one parent, while the other parent receives visitation, or if parenting time will be divided equally.
Who makes the decisions? Decisions concerning health care, education and religious upbringing can be difficult. It is better if the parents can work together to make these decisions. But if one parent travels frequently for work, it may be better to assign these decisions to one parent.
Be flexible – You may find that what works now will not be successful as the children grow.
Be prepared to revisit the parenting plan and be willing to adjust it, as necessary.
Use a mediator – Mediators are a great way to work through the issues that arise while you are creating a parenting plan. Mediators work with parents and are accustomed to the high emotions involved. A mediator can help create a calm atmosphere that can lead to a positive outcome.
Learn to communicate effectively – If possible, only use one form of communication with your former spouse. There are smartphone apps available to message, check in and communicate any changes. This can greatly reduce stress.
It is possible to survive the trauma of divorce and emerge healthy and whole. If you need a divorce attorney, contact the office of Stephen Hagler, LLC. We can help you work through the process and assist you in developing a parenting plan that is fair for everyone. Call (706) 860-9060 or fill out a contact form to schedule a free consultation.
Posted on behalf of Stephen H. Hagler, LLC