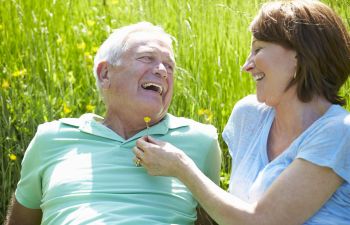 Families are made up of humans who have their own opinions and desires, brought together by relationships. Even though the family bond is usually one of love and understanding, there are times when this loyalty is tested. In the instance of guardianships, familial relationships can be strained, sometimes beyond repair. Guardianship mediation can help families avoid this distress and resolve issues that seem impossible.
What Constitutes a Guardianship?
A guardianship consists of a family member or other caregiver being given legal authority over the protected person. This person may be an adult who can no longer care for himself, or it could be a child whose parents cannot provide adequate care.
How is a Guardian Appointed?
In cases of adult guardianship, adult children may become concerned for their parent's wellbeing. For example, a parent may have been diagnosed with a medical condition limiting their ability to care for themselves or incapacitated by a mental illness.
The court puts a guardian in place who can make personal decisions on behalf of the protected person under guardianship. This care can include all necessities to guarantee the protected person a quality of life they would not be able to provide themselves, such as food, clothing, and shelter.
How Can Mediation Help?
In some families, there may be disagreement over which family member should be appointed guardian. If guardianship is already in place, other family members may raise objections about how the guardian is performing his duties. In either situation, there is a possibility that a breakdown of the family can occur.
These disputes are where mediation can provide much-needed support. A neutral mediator will listen to all sides of the argument and help guide the family toward a solution that is agreeable to everyone involved. Mediation can help avoid costly lawsuits, produce flexible arrangements that meet the family's needs and work toward salvaging the family bond.
If your family finds itself at a crossroads and is unsure how to find common ground, Stephen H Hagler has the experience you need to reach a positive outcome. If you need advice on guardianship mediation, contact our office today to schedule a consultation.
Posted on behalf of Stephen H. Hagler, LLC