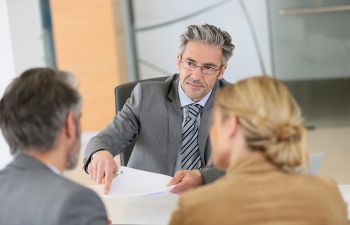 If you are thinking about getting a divorce, you may want to understand how community property works to protect your legal rights. The division of marital property is treated differently in Georgia than some other states. Here is everything you need to know about how community property works in Georgia.
What is Community Property in Georgia?
In some states, community property laws dictate that shared assets in a marriage are to be divided equally between spouses during a divorce regardless of when they were acquired. Georgia treats community property differently. Shared assets are decided by family courts through equitable distribution. This means that the equity of the property is more important than an equal split. Assets acquired before marriage are typically not divided between spouses during a divorce.
How Community Property Division Works
There are several factors that Georgia courts consider for the division of community property during a divorce. The primary shared assets that are focused on include real estate, shared income, insurance policies and personal possessions. Assets acquired before marriage may only be considered if they have been intermingled with assets acquired during the marriage.
When making a decision, Georgia courts will look at earning capacity, outstanding debts, future needs and the behavior of both parties during the divorce. A family law attorney can help you understand the laws that influence equitable distribution.
Understand Your Community Property Rights
When going through a divorce, you may need an experienced lawyer who can help you protect your financial interests. At Stephen H. Hagler LLC, we have been representing clients going through a divorce and other domestic matters for approximately 30 years. We can help you understand your legal options and develop a strategy that is right for you to protect your share of marital assets. Request a free consultation to discuss your community property rights today.
Posted on behalf of Stephen H. Hagler, LLC