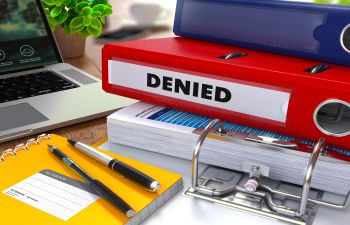 If you have been forced to give up your job due to a disability, you may wish to claim Social Security Disability Insurance (SSDI) or Supplemental Security Income (SSI). For many first-time claimants, the process can be incredibly daunting. There are a number of reasons that a claims officer may deny your application, including the ability to pursue a career in a new line of work.
There are 14 categories of disabilities that are considered by the Social Security Administration. However, meeting the requirements for impairment is not solely based on the job role you are no longer able to perform. Your work history and any qualifications are also considered when you make an SSDI claim, which could result in the claims officer deciding you are fit for work.
Hiring a Disability Claims Lawyer
Whether you are making a new SSDI claim or appealing a decision, hiring a disability claims lawyer may help your case. At Stephen Hagler LLC, you can schedule a free consultation with an experienced lawyer who will help you put together an application that clearly outlines how your disability makes it impossible for you to return to work in any capacity.
We understand the process and work on a "no win, no fee" basis. The percentage that we ask when you are awarded benefits is taken from the past-due amount and is capped according to statute. Having an experienced lawyer in your corner will help reduce the stress you are under, and increase your chances of a successful SSDI claim.
If you would like to learn more about the SSDI claim process and how a Martinez, GA, lawyer can help, reach out to the offices of Stephen Hagler LLC today. A free consultation will provide you with the answers you need to get the process started.
Posted on behalf of Stephen H. Hagler, LLC