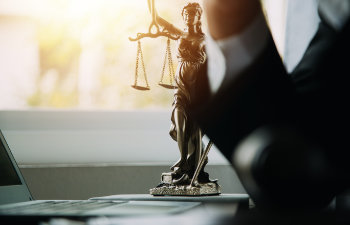 In life, unforeseen circumstances can leave individuals unable to make sound financial decisions or care for themselves. During these challenging times, the legal system can ensure the well-being of those affected.
In Augusta, Georgia, a conservatorship is a process that can protect these individuals. Let's explore what conservatorships entail and when they are needed.
Types of Conservatorships in Augusta, GA
There are two typical types of Conservatorships. Minor children and incapacitated adults are among the most vulnerable groups in society.
In both cases, the probate court has the authority to determine if a conservator is necessary and who should take on this role. The primary goal is to safeguard the best interests of the individuals involved.
The Conservatorship Process
The process of establishing a conservatorship is a legal one, requiring careful consideration and the involvement of an experienced attorney. Attorney Stephen H. Hagler, serving the Augusta community, is well-versed in navigating the complexities of conservatorship cases.
In both types of conservatorships, the probate court ensures that the rights of the minor child or incapacitated adult are fully protected. This process involves notifying the individual in question and their nearest kin to ensure transparency and fairness throughout the proceedings.
Comprehensive Representation for Conservatorships
Attorney Stephen Hagler and his team provide comprehensive representation that spans every process stage regarding conservatorship matters in Augusta. Their skilled legal guidance and personalized approach can assist clients in various ways, including:
Assuming a Conservatorship
If someone cannot make beneficial decisions for themselves, the court can appoint a conservator to act on their behalf. This vital role ensures that the individual's interests are protected.
Removing an Unacceptable Guardian or Conservator
Sometimes, a guardian or conservator may not adequately fulfill their duties. Attorney Hagler can help remove an unacceptable guardian or conservator to ensure the well-being of the individual in question.
Defending Your Own Conservatorship
If your conservatorship is challenged, Attorney Hagler and his team will vigorously defend your rights and the interests of your loved ones.
Protecting Assets
Conservatorships often involve managing the financial affairs of incapacitated adults. Attorney Hagler's expertise in probate law ensures that the assets of your loved ones are safeguarded and managed responsibly.
For over three decades, Stephen Hagler LLC, Attorney at Law, has served the Augusta community by creating wills, assisting families in probating or administering estates, and establishing guardianships and conservatorships. Our dedication to ensuring your loved ones are in capable hands is unwavering.
If you face the prospect of a conservatorship in Augusta, Georgia, remember that you don't have to go through it alone. Attorney Stephen H. Hagler and his team are here to provide the legal support and guidance you need.
To schedule a consultation and learn more about how we can help you in navigating the complex world of conservatorships, contact our office today. Your loved ones' well-being is their top priority.
Posted on behalf of Stephen H. Hagler, LLC