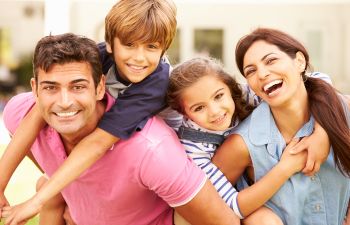 If you are thinking about the future of a spouse and dependents, making an estate plan is one option. This process covers making arrangements that cover how your estate is managed or disposed of if you die or are incapacitated.
Parents want to ensure that their surviving minor children can live comfortably. However, the language you use in a will or how you distribute your estate may not include stepchildren. If you want to ensure that all dependents receive financial support, it is important to put the right provisions in place.
The Stepchild Dilemma
When planning your estate, you could make a last will and testament that outlines the distribution of assets to a spouse and children. Using language such as "my children" is not as inclusive as you may think. If you have stepchildren, the document as written does not include these children.  
Similarly, a year's support petition, sometimes used in the absence of a last will, does not cover stepchildren. For many parents, these dependents are family members equal to biological or adopted children, which could cause issues if the parent dies in intestacy.
Intestacy refers to scenarios where a person dies without having created a will. Stepchildren are left in a position where they are not necessarily recognized by law as having inheritance rights. There are scenarios where this can be legally challenged. However, it would be preferable that suit beneficiaries are named in many situations.
For parents who are concerned about legal issues surrounding stepchildren and inheritance, adoption is a potential solution. Adopted minor children are recognized as having a right to inherit or petition for years of support.
Stepchildren & Legal Advice
Every family is different, so you may wish to seek legal advice when planning your estate. At Stephen Hagler, LLC, we embrace blended families and fully support your wishes. If you need help creating a last will and testament in Georgia, reach out to our team today.  
Call Stephen Hagler, LLC if you are concerned about a stepchild's financial support after you die.
Posted on behalf of Stephen H. Hagler, LLC