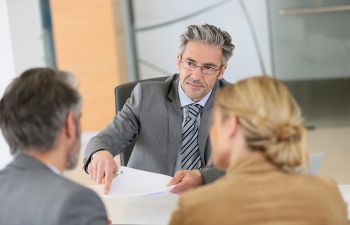 If your mental illness keeps you from working, you might be able to get Social Security disability benefits. Hiring a licensed disability lawyer can significantly improve your chances of being approved, especially if your claim is based on a mental disorder like depression or anxiety.
A Lawyer Knows Precisely What Medical Evidence is Required
Medical evidence is the key to winning your claim. Frequently, applicants need to learn what to contribute and end up submitting more unnecessary details and less relevant information.
Lawyers specializing in disability law know what medical proof you need to win your case. They will look at your case file carefully to see if you need any extra paperwork or tests. Also, your lawyer will help you get the necessary paperwork and send it on time to the Social Security Administration (SSA).
It is also your representative's job to weed out any extraneous details before submission. This is especially important if your claim goes to a hearing, because administrative law judges can get angry if they must go through piles of paperwork that have nothing to do with the case.
Lawyers Can Communicate More Easily with Medical Professionals
Winning a disability claim requires medical documentation from your treating physician(s). A disability attorney may succeed better at getting a doctor's attention than the patient.
Lawyers who focus on disability issues often deal with doctors and other healthcare providers who are hesitant. This is because they are used to the environment and are better qualified than you to respond to a doctor's questions and concerns. Therefore, your doctor might be more willing to assist you with your claim if you have a lawyer handling it.
For Which Mental Illnesses Does the SSA Provide Benefits?
The SSA classifies mental illness into eleven broad categories. To get money from Social Security Disability Insurance, you have to be unable to work because of one of the following conditions. You must also meet all of the criteria set forth by the SSA.
Anxiety and obsessive-compulsive disorders
Autism spectrum disorder
Depressive, bipolar and related disorders
Eating disorders
Intellectual disorder
Neurocognitive disorders
Neurodevelopmental disorders
Personality and impulse-control disorders
Schizophrenia spectrum and other psychotic disorders
Somatic symptoms and related disorders
Trauma- and stressor-related disorders
To make a claim, you must have one of the above-mentioned mental diseases and meet other qualifications. There is a higher approval rate when applicants have legal representation. A consultation with Stephen H. Hagler is free, and he will only charge you if you get results. Please call or email him today if you cannot work because of your condition.
Posted on behalf of Stephen H. Hagler, LLC