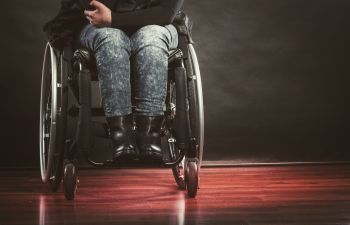 A sudden injury or illness can have devastating consequences on every aspect of your life. If you are unable to work, how will you support yourself or your family? Social Security Disability can be a lifeline when you are no longer able to make an income due to illness or injury. The process may not be easy, and you could get denied. Here are the three main reasons your Social Security Disability claim may be denied and what you can do about it.
Incomplete Application
In order to file a Social Security Disability claim, you will need to fill out lengthy and complicated paperwork. This application can be challenging when you are sick or hurt. Missing any step in the process can prevent you from being eligible for benefits. A social security attorney can provide valuable assistance with completing your claim.
Lack of Medical Evidence
In order to be approved for Social Security Disability benefits, medical evidence is required. You may not be eligible if you are expected to fully recover from your injury or illness in less than a year. Claims can also be denied if you fail to make scheduled doctor appointments or your doctor fails to provide enough information in your records. An experienced attorney can explain what medical evidence you may need for your claim.
Excess Income
Social Security Disability benefits are meant for individuals who are unable to earn an income due to an illness or injury. If you still have an income, it must meet a certain threshold. Any earned income above that threshold can lead to a denial with your claim. You can also be denied if you have never earned an income and paid into the system.
Experienced Legal Help for Your Social Security Disability Claim
An experienced attorney can help you avoid critical mistakes that can lead to a denial of your Social Security Disability claim. If you are denied, you may have the opportunity to appeal your case. The law office of Stephen H. Hagler LLC specializes in helping individuals with legal counsel on how to get needed benefits. All cases are on a contingency basis and home visits can be made if you are unable to come to the office. Call to book a consultation today.
Posted on behalf of Stephen H. Hagler, LLC