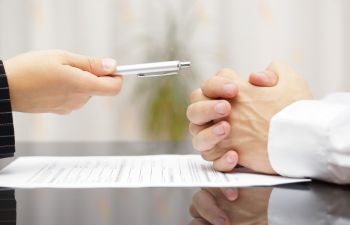 When a spouse or parent of a child is not obeying a court order or divorce decree, it is no joke for the child, other parent or spouse. Child support can make all the difference when it comes to effectively managing finances. If that money is not guaranteed, it is challenging for a parent to provide essential provisions such as diapers, food or school supplies.
A parent or spouse who refuses to obey a court order or divorce decree can be held in contempt of court. If you do not know the right way to go about ensuring a parent or spouse complies with the court order, a family law lawyer can help.
Punishment for Failing to Pay Child Support
Judges have it within their power to levy punishments against parents or spouses who do not obey a court order to pay child support. Although both parents have an obligation to provide sufficient support for a child, one parent is typically compelled to pay child support after a separation or divorce. If you have a court order for child support against the other parent, superior court can take additional steps, including holding the parent in question in contempt of court.
Additional punishments may result in the imposition of fines and potential jail time. A parent found in contempt of court may lose his or her driving license as a consequence of disobeying a court order. Ideally, most parents want to do what is in the best interests of a child or children. At Stephen Hagler, LLC, you will receive the support, guidance and representation you need when pursuing child support.
Call the offices of Stephen Hagler, LLC, if you are experiencing an issue with child support where the other parent is refusing to comply with a court order. We can help ensure that court orders are enforced, so you begin to receive regular child support payments.
Posted on behalf of Stephen H. Hagler, LLC